Align Technology Inc. - Middle East
First virtual Invisalign scientific symposium to showcase treatment of complex patients
Align Technology, Inc. (NASDAQ: ALGN) today announced that its annual Invisalign Scientific Symposium will be an online digital experience, held on May 15-16, 2020. The Symposium will welcome a number of orthodontist speakers who will share scientific data and their best practices in treating Class II, deep bite and surgical cases, in both the adult and growing patient populations.
Attendees of the 2020 Invisalign Scientific Symposium will be able to experience a virtual conference, with a presenter moderating the two-day programme featuring a roster of world-class clinical and orthodontist speakers speaking from the safety of their homes.
The 2020 Invisalign Scientific Symposium builds on the success of the first edition in June 2019, held in Valencia, Spain. The digital virtual format reflects Align Technology's ongoing commitment to sharing forward-thinking knowledge and arming dental practitioners with clinical sessions to help them learn from their peers and move forward with their practice. The line-up of global speakers will deliver lectures on topics such as deep bite, the treatment of growing patients, including Phase 1 treatments and Invisalign with mandibular advancement.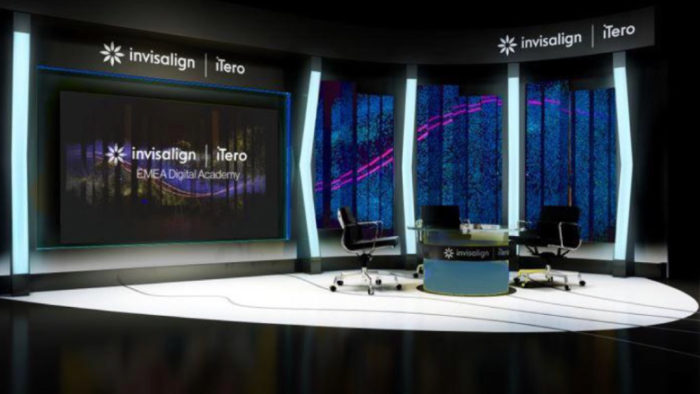 Lee Taylor, vice president, marketing for Align Technology EMEA commented on the new format: "In these unprecedented times, embracing innovation and technology to stay connected is essential. Education continues to underpin our beliefs, and I am delighted we have been able to develop this new experience, providing live access to high quality speakers and content. Over time, I am hopeful that face-to-face education will return, complemented by high quality digital education to increase access and convenience for Invisalign and iTero doctors."
Align Technology is also giving delegates an opportunity to gain recognition for their own successful Invisalign cases by submitting their best for the Invisalign Scientific Symposium 2020 Award. The cases will be peer-reviewed, and the most voted for case will be announced at the conclusion of the two-day event on May 16.
For more details about Align Technology's 2020 Scientific Symposium including times, and details about how to sign up to participate, visit: www.invisalignscientificsymposium.com